'Gilligan's Island' star Tina Louise reveals sexiest co-star, qualities she's looking for in a partner
Tina Louise is the final surviving solid member of "Gilligan's Island" and she or he just lately revealed what she actually thought in regards to the main males on the sequence.
Louise portrayed the glitzy Ginger Grant in the long-lasting TV sequence which aired from 1964 till 1967 and in which Bob Denver performed the title character. The actress apparently appeared to haven't any hesitation when requested in a current inerview who she thinks her sexiest co-star from the sequence was.
Speaking to the New York Post in a new interview, Louise revealed: "It's Jim [Backus]."
"Jim was hilarious. Humor, hon," she continued of the late actor, who performed the millionaire Thurston Howell III. "He was so funny and he used to go to the psychiatrist every day and tell me the news of the day … But just in general, he had a great sense of humor. He was adorable."
The '60s TV present additionally noticed Bob Denver as Gilligan, Russell Johnson because the professor, and Alan Hale Jr. because the skipper.
BARBARA EDEN, STAR OF 'I DREAM OF JEANNIE,' REFLECTS ON SON MATTHEW ANSARA'S DEATH: 'I DIDN'T KNOW WHAT TO DO'
"I think the Professor read too many books," she added. "[Gilligan] was just very nervous and scared to death and talked so fast. He was so shy."
Louise confirmed she presently lives in New York City. Although she declared to share her age with the outlet as a result of she does not imagine in letting a quantity dictate her life, she was fairly open in regards to the qualities she's looking for in a potential partner ought to the correct one come round.
"I'm open. I'm open. I'm open to life," Louise stated of her curiosity in relationship.
She added: "He'd be funny, have a good heart and money wouldn't matter if we were stuck on an Island."
MICHELLE PFEIFFER'S STARDOM AFTER 'GREASE 2' WAS 'A KICK IN THE PANTS,' COSTAR MAXWELL CAULFIELD SAYS
Louise even divulged one star in Hollywood she'd prefer to get to know extra. Turns out she'd select late-night host John Oliver.
"I like his dimples. I like him. He's terrific. Bright. Cute. Funny," she dished. "You have to enjoy each other's company and have something to talk about. That's important."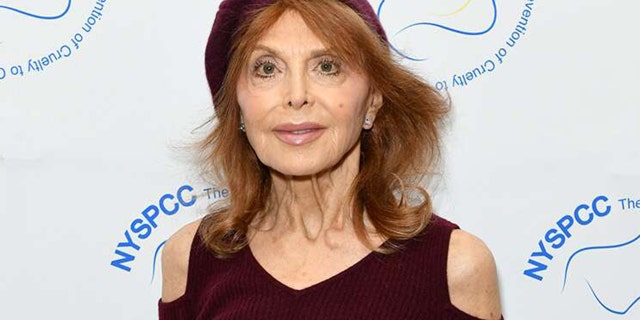 "This sweet, silly show provided its fans with calm and joy in a frightening time and has continued to do so," Louise continued.
"Gilligan's Island" continues to be screened internationally in greater than 30 languages. 
Fox News' Stephanie Nolasco contributed to this report.
Credits : foxnews