Former Reagan Justice Department official Mark Levin, host of "Life, Liberty & Levin", sounded off Monday against the tide of "radical" and false claims against Illinois teenager Kyle Rittenhouse, who was acquitted within the taking pictures deaths of two protesters through the Jacob Blake riots in a trial that wrapped up final week.
Levin informed "Hannity" the media writ-large has change into "racist" and not a Constitutionally prescribed "free press."
He referred to as on Americans to pay attention to the firms that management the mainstream shops, stating that Philadelphia-based cable big Comcast owns NBC News and MSNBC, and that telecom firm AT&T controls CNN father or mother WarnerMedia (previously Time Warner).
WarnerMedia is at the moment within the strategy of a merger with Discovery Communications.
"These huge corporations, these corporatists, they think they are buying silence by siding with these Marxists, kooks [and] radicals. The media in this country, they are destroying this country. The Rittenhouse case involved three White men –  all felons; that's the commonality – one White teenager, a White judge, White defense counsel … and somehow it was racist."
Levin went on to say that many within the liberal media and politics are in truth defending the decedents and the person who survived the taking pictures.
"Who is it that it seeks to have felons as part of their base?" Levin stated, suggesting it's the Democratic Party that depends on the convict inhabitants's vote. "Bernie Sanders… said people still serving time should vote whether they are on death row or are rapists or whatever. This is part of the Democrat Party base … The Democrat Party campaigned for that vote.
"And the Democrat Party and their surrogates within the media confuse vigilantism with Good Samaritanism," he said, describing the media's depiction of Rittenhouse. "What they didn't report is the slaughter happening in our cities. Largely Black-on-Black crime… We have an actual drawback with the sort of mayhem and slaughter happening in our cities."
Levin famous how most of the giant cities in America, whereas Democrat-dominated, are nonetheless within the throes of a violence epidemic, whether or not they be his hometown of Philadelphia or Chicago, New York and San Francisco.
He singled out Chicago and browse from an area CBS affiliate's reporting on the handfuls of individuals killed in latest instances in shootings in that metropolis. Levin learn the affiliate's descriptions of a number of of the newest incidents that led to the deaths of harmless bystanders and civilians.
"I want to know on MSNBC and the CNN why they claim to be so concerned — and yet don't cover any of this. If I had not read this, it would not be on any national television program. Not one," he claimed.
"Why aren't people concerned about felons roaming around," he stated, as soon as once more criticizing Reid for her fiery protection of latest occasions.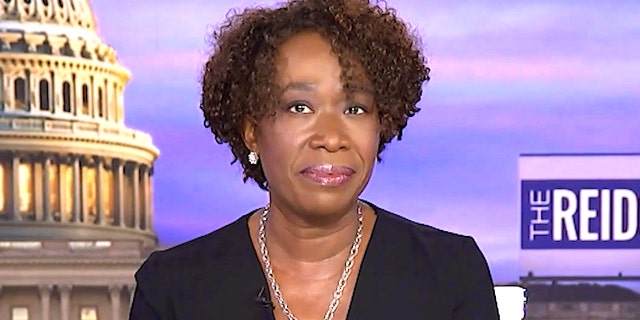 "It's not about a white-dominant society. It's not about corrupt judges or police or jurors. It's about a culture in decline. The culture in decline is led by the racist media in this country – which appears by these giant corporations, whether its Comcast or AT&T; whether it's Bezos over at the Washington Post – they are undermining this nation and don't care for law enforcement."
When requested by host Sean Hannity whether or not Rittenhouse has a possible authorized case against Biden for defamation or one thing of the type, Levin suggested that the 1994 Paula Jones case bears precedent in that respect.
Jones, a former Arkansas state worker, alleged that President Clinton uncovered himself and propositioned her for oral intercourse in a Little Rock resort room in 1991. Clinton later settled with Jones a reported $850,000 in 1998, in change for her counsel dropping a authorized attraction. 
Levin famous Clinton was not president on the time of the alleged incident, telling Hannity that the identical is true for October 2020 when Biden included Rittenhouse's picture in a marketing campaign advert mentioning "White supremacists."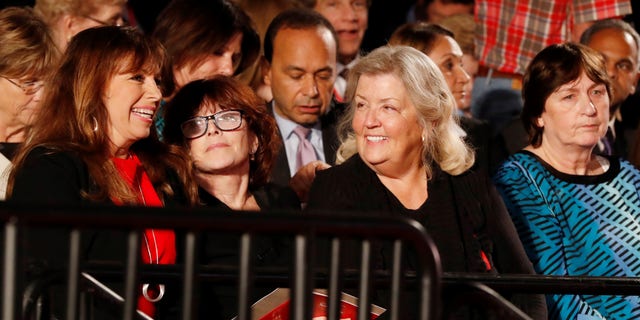 "Based on the Paula Jones case … he absolutely does – there's no presidential immunity because he wasn't president [but] a private citizen, and the Supreme Court ruled on that [detail]."
"If someone makes a definitive statement that you are a 'White supremacist' and they have no evidence… despite all of the levels the courts have put in place, that's a strong case," stated Levin.
Levin additional instructed Rittenhouse could have an identical grievance to lodge against MSNBC's Cross for related allegations.
Credits : foxnews